Stephen Battel Art Collections
Shop for artwork from Stephen Battel based on themed collections. Each image may be purchased as a canvas print, framed print, metal print, and more! Every purchase comes with a 30-day money-back guarantee.
About Stephen Battel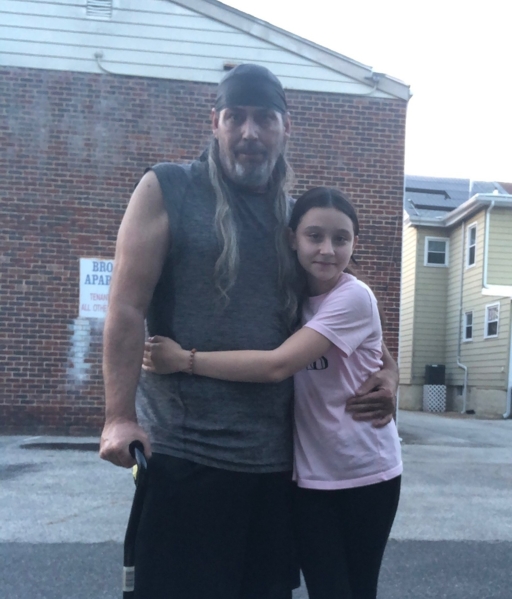 ABOUT US:
My name is Stephen Battel, the creator, and the reason for the creation(s) of all this is my beautiful daughter Stacey. Here at "stephen-battel.pixels.com", A.K.A. "A Fathers Love Poem Artworks" we've come to believe, maybe more like evolved to believe, that LOVE above all else is literally and without question the elusive cure all for societies, our nations, as well as the planets ills. It just needs to be out there everywhere for all to see in all forms and function, and by that we mean action. By giving the gift of love to somebody special you will change the outlook and possibly the outcome of that persons day, week or even longer. You've influenced and altered that person in the deepest most literal way for a period of time. By giving the gift of love to a stranger, or showing that stranger love will produce those same reactions and results, only times a factor of a thousand, or maybe it's a million! Giving the gift of love is absolutely and singularly the most powerful thing you can do today, any day, everyday. We just need to give it to all persons and all things all the time and if this can happen enough, it will change the world! Love does not need to be "the elusive cure all" simply because each and every one of us possesses the capacity to love and the ability to show it. We, as a people, a planet, just have to stop governing it, limiting it, stunting its reach. Having that as our core belief, we have set out to change the world by producing and providing innovative ways to show love, to give love. So we launched our first products in September of 2021. Our products are perfect for any father to give to his children to say the words that he struggles to find, or for any child to give to their father to express how they see dads love in their own minds eye, or for the significant other who often has to help dad express his feelings. So let your love be on display wherever you want it to be and for all to be able to see it. Please enjoy our artworks and feel.

OUR PERSONAL STORY:
I started raising Stacey on my own when she was just 8 months old, she just turned 13, already well on my way to becoming severely physically disabled, this has been a daunting task to say the least. In the beginning I said to myself, 'I am not going to do anything without Stacey, we are going to do everything together', and that is exactly what we did. I wouldn't even get gas without Stacey. At 8 months old, I would hold Stacey while doing the laundry handing her the clothes letting her put them in and push the buttons. I would hold her while cooking letting her do the salt and pepper or pushing the numbers on the microwave, cleaning sometimes she would do the wiping and sometimes the spraying and I would wipe. Sweeping, moping, vacuuming, going down slides, getting on the swings, monkey bars or rides at a carnival, playing anything she wanted to. Always together, everything together. I never once used a stroller, carrier or put Stacey in a shopping cart, I carried her everywhere for the first 3 years if her life and when it came to food shopping, well that I tried to make the best funfest of food shopping ever! I would carry her up and down every single isle, at first handing her the items to put in the cart, then holding her out, up, or down to reach the items off the shelf then holding her over the cart to drop them in, we laughed so much during this. Then came checkout and always had to be self checkout as far as Stacey was concerned and still is to this day. I would hold her over the cart to get something to scan, then hold her over the register to scan it, then hold her over the bag to put it in and again with lots of laughing. Then, when a bit older, I showed Stacey the handheld scanner and that was a whole new kind of fun. As hard as this was for me with my progressive degeneration really taking hold, and as much pain as this caused me to be in both during and after, I would do it all over again in a heartbeat! I love my baby girl so very much. This 'doing everything together' road I chose to go down has resulted in a father, daughter love and bond stronger than anything on Earth, and that's good because at times that's all we had. It hasn't all been fun and laughter for us as much as I tried to make it appear that way for Stacey, I've tried to protect her from all the bad, the loss, plus what is happening to my body. That's what a father does. During Stacey's 13 years I have become more and more disabled to the point now I can barely walk 100 yards or even stand long enough to make an egg salad sandwich, I am slowly losing the use of my hands and arms, I haven't been able to lift my arms above my head in a long time and as far as gripping or even typing, let's just say it's extremely painful. I've had 11 surgeries and need 8 more which I will never get and that's just the short G-rated version. I stopped being able to hide the pain from Stacey a while ago. Also during Stacey's 13 years we've lost our home that I owned for 16 years, we've lost everything we owned 2 times over and have been homeless in the not too distant past as well as every friend I had. If you ask for help enough everyone disappears, trust me.
Back when Stacey was just 8 months old, on our first night being just the two of us, I put Stacey in her crib, gave her bottle and just leaned in to watch. Thinking to myself "wow, I'm 43, disabled and losing my functionality, the recession of 2008 had started and now I am raising a baby on my own", I had tears in my eyes while watching Stacey drink. She looked straight into my eyes, switched the bottle to her other hand and then pointed her index finger out , so I said, "ya want me to do that too? ya wanna boop?" and we did, we just gently touched finger tips and the "BOOP" was invented. I waited to see if she would do the same thing the next night, waiting for her to make the first move, she did! I waited for Stacey to make the first move each night after and she just kept doing it. We have been doing the "BOOP" every single night since then, 13 years. It is that singular moment that has kept me, us going through all of this. I wholly believe it is that moment that has given life to and fuels everything leading to this endeavor. At this point in my life, I am taking my last swing, in my last at bat, in my final game. I do not have much time left here. I guess ultimately, when you boil it all down, this is an old mans last attempt to save himself and his daughter along with her future. The strength of my body can no longer save us, it is only what I have in my heart and in my head that will do so. The reason I decided to put this all out there is so everyone can understand and hopefully feel the passion and the love behind the poem and the artworks. We truly hope everyone enjoys looking at them. Thank you.